Where To Find Twitter Widget ID?
Simple Twitter Plugin use widget ID to show your Timelines. It is really easy to find it folow these simple steps.
Step 1 – Create Widget
Login to your Twitter account and go to this page:
https://twitter.com/settings/widgets.
Click "Create new" button.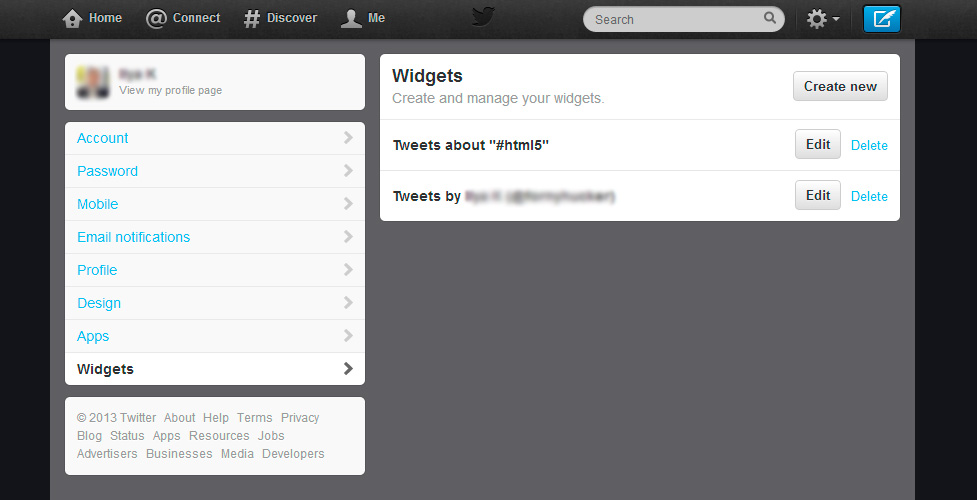 Step 2 – Customize
Select your widget type: User timeline, Favorites, List or Search. Set up your widget using options fields. Remember that you can always change widget representation (colors, theme, number of tweets, etc) later inside Simple Twitter Plugin widget, without going to your Twitter account settings page.
Click "Create Widget" when done editing.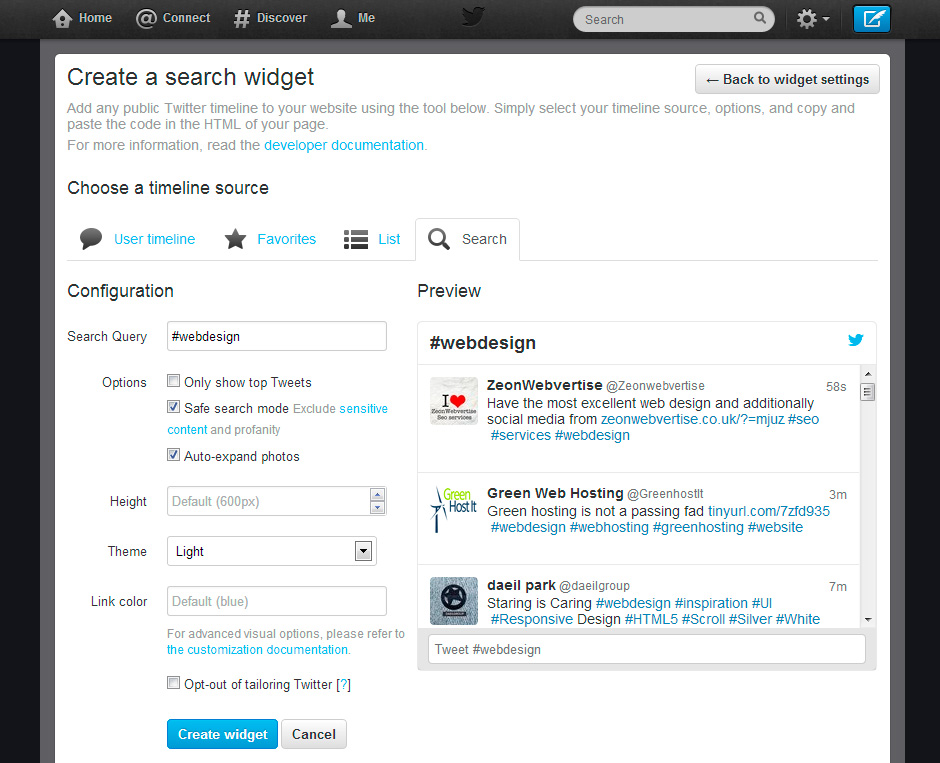 Step 3 – Get Widget ID
Your widget ID will appear in two places: your browser address bar and text area below the widget (both highlighted on below screenshot).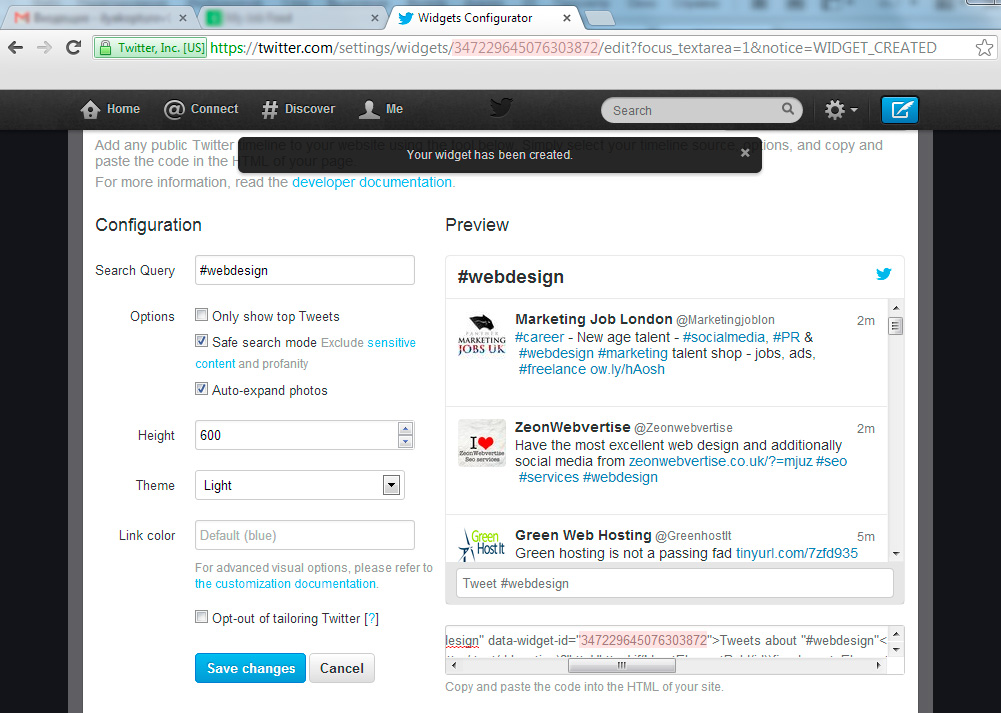 Copy this ID and use it in Simple Twitter Plugin widget or wherever you need.